"Thank you so much. Not only do I appreciate your working through the weekend to get us back up, I appreciate the fact you are so good at what you do you CAN get us back up, virtually without missing a beat."

"Thank you, David D., for your expertise and your attitude. You make clients feel as if they are your best and favorite client and that always feels good!!"
"We are very pleased with the new 60 inch flat screen that DRD installed. I appreciate the excellent attention to detail and professionalism of you and your team. I would recommend DRD to anyone in need of your services and would be glad to be a reference."
"What am I Thankful for? The best IT guy that responds beyond the call of duty when I holler "Uncle". My computer is working great. Thank you very much."
"I appreciate everything you do and I think you are the best computer person I've ever known, bar none!"
"Thanks for coming by yesterday. We got a lot accomplished in a short period of time. It's refreshing to have an IT person who actually acts like a human being and has a personality."
"Just wanted to drop a quick note and thank you and your technician from this afternoon for fixing everything! You guys are lifesavers!"
"Thank you for so diligently listening to my requests and fixing the elements of my computer that need fixing - you are so good at what you do!"
"Just wanted to say thank you for the lovely letter and the gift cards! What a really nice thought from you. We appreciate you very much."
"Thank you very much for the $25 gift card for the customer referral!"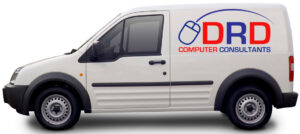 "I just wanted to say thank you again (so much!) for coming by on Thursday and addressing so many of our computer issues. It feels great to have everything working…."
"Thank you so much for responding like you did yesterday to our "emergency"……"
"Thank you also for your great work and your always quick response in fixing my computer issues. I'm so thankful to have you available for me."
"David, you are a computer angel!
I'm just LOVING my super fast computer you repaired!! The computer is so fast I can hardly keep up."
"Thank you so much for your excellent customer service!"
"You're the best man. Thanks for your knowledge!"
"David-this is the first chance I've had to shoot you a THANKKKKKK you e-mail for coming over. You worked your magic and saved me with my clients. Thanks for your hard work and help. I really appreciate it."
"Just thought I w/let you both know that my computer is a rockin and a rollin doing great purring like a kitten......Thank you both !!!!!!!!"
"Thank you. My computer is running great!"
"I had all intentions to find ten minutes to sit down and write you a formal thank you note for stopping by and fixing the computer. You have made my life so easy now when I go home -- there are no complaints about how nothing works. Better yet, you have made everything so much easier for __, who is not a computer geek or even remotely comfortable using one."
"What a pleasant surprise I got in the mail yesterday receiving a gift card. You are way too nice and it really reflects on the quality of what your business stands for. I appreciate it very much and THANK YOU!!!"
"I appreciate you and thank you for taking care of my clients!"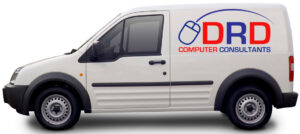 "I can't thank you enough for helping us out today. Like I said, we were down some yesterday and didn't have time to mess with this today. We really do appreciate the help."
"A HUGE thank you for the help! The computer is working quite quickly and well and I haven't installed the AOL you left because I am afraid to mess with perfection!"
"David, Thank you so much again. You saved my life!"
"I just paid your invoice. Thank you for fixing my computer! It is working so much better than it ever has!"
"Thank you so very much for taking time from your busy schedule and fixing our computer."
"....and we wanted to tell you how very pleased we are with the way our old computer is performing! Thank you so much – I wish we both felt as rejuvenated as it seems to be.."
CALL DRD TODAY TO SEE HOW WE CAN HELP YOU!